The SAND Lab (Systems, Algorithms, Networking and Data) at University of Chicago is co-directed by Professor Ben Y. Zhao and Professor Heather Zheng. Our research spans topics in security, machine learning, networked systems, HCI, data mining and modeling. Lab members includes (8-12) PhD and MS students, undergrad researchers, and visiting scholars.
Congrats to our new PhD lab alumni: Xinyi Zhang, Shiliang Tang, and Zhijing Li, all defended in late May, early June and all headed to Facebook!
Congrats to our alumnus Gang Wang on his new position as Assistant Professor at UIUC Computer Science!
Congrats to Zhijing and Zhujun for their MobiHoc paper on spectrum anomaly detection!
SAND Lab finally gets a real lab logo!
Congrats to Bolun for (finally) defending his thesis and running off to join the evil empire Facebook!
Congrats to Bolun, Yuanshun, Shawn, Huiying, Bimal for their Oakland paper on defending DNNs against backdoor attacks!
Congrats to Bolun, Yuanshun and Bimal for their USENIX Security paper on transfer learning!
A huge congratulations to Professor Bimal Viswanath. Bimal will be joining Virginia Tech as tenure-track assistant professor this fall!
Congrats to Shiliang, Xinyi, Jenna and Miriam for their CSCW 2018 paper on gender bias!
Congrats to Yuanshun, Bimal, Jenna for their CCS paper on Automated Crowdturf Attacks using DNNs!
Research at the SAND lab encompasses topics across multiple areas, most heavily centered around three core areas: wireless and mobile systems, HCI and social behavior, security and privacy. Please see individual links below for more information on specific ongoing projects and related publications.
Wireless and Mobile Systems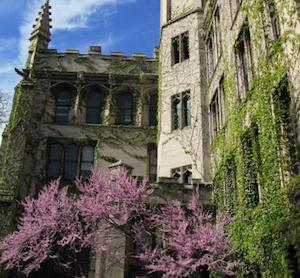 Projects
60GHz Mobile Imaging
Wireless Measurements and Systems
HCI and Analysis of User Behavior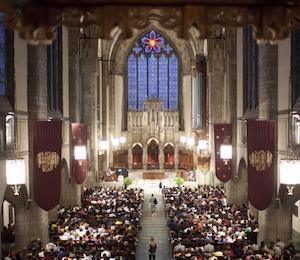 Projects
Gender Bias in Job Postings
Measurements, Security and Privacy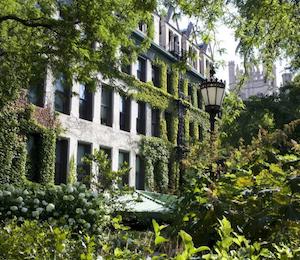 Projects
Adversarial Attacks against and using ML
Malicious Crowdsourcing and Defenses
Measurements of Social Systems and Networks
Recent publications
CCS'17: Automated Crowdturfing Attacks using RNNs
IMC'17: Complexity vs Performance in ML as Service
IMC'16: A Personalized Livestreaming System
Recent Papers (2014-2019)

MobiHoc: ML for spectrum anomaly detection
Oakland/S&P: Backdoor Attacks on DNNs
USENIX SEC: Transfer Learning Attack on DNNs
CSCW: Gender Bias over Time
CCS: Fake Online Reviews using DNNs
IMC: ML as a Service
ICWSM: Echo chambers in discussion boards
ICWSM: Venmo mobile payments
MobiSys: Single device 60GHz radar
WWW: Identifying value in crowdsourced data
IMC: Anatomy of personalized livestreaming svcs
IMC: Empirical link prediction
SenSys: Commodity Spectrum Monitoring
MobiSys: Defending Against Sybil Devices
ICWSM: Misbehavior in location-based soc. networks
CHI: Unsupervised clickstream clustering
NSDI: Cellular traffic optimization
COSN: Towards Graph Watermarks
COSN: Process-driven Analysis of Dynamics in Online Social Interactions
Mobicom: Practical 60GHz Mobile Radar
SIGCOMM: Congestion Control for Large-scale RDMA Deployments
SIGCOMM: Packet-Level Telemetry in Large Datacenter Networks
WWW: Energy and Performance of Smartphone Radio Bundling in Outdoor Environments
CSCW: Crowds on Wall Street: Extracting Value from Collaborative Investing Platforms
IMC: Whispers in the Dark: Analysis of an Anonymous Social Network
News and Upcoming Deadlines

12/2018: Bolun completes his PhD and moves to Facebook!
9/2018: Emily Willson joins us as first year PhD student!
6/2018: Bimal moves to his new faculty position at VT!
8/2017: SAND Lab moves to University of Chicago!
7/2017: Ben joins editorial board of ACM Transactions on the Web
6/2017: NSF funds SAND Lab proposal on Sybil Devices (w/ Rice)
5/2017: Ben and Heather accept posts as Neubauer Professors of Computer Science at University of Chicago